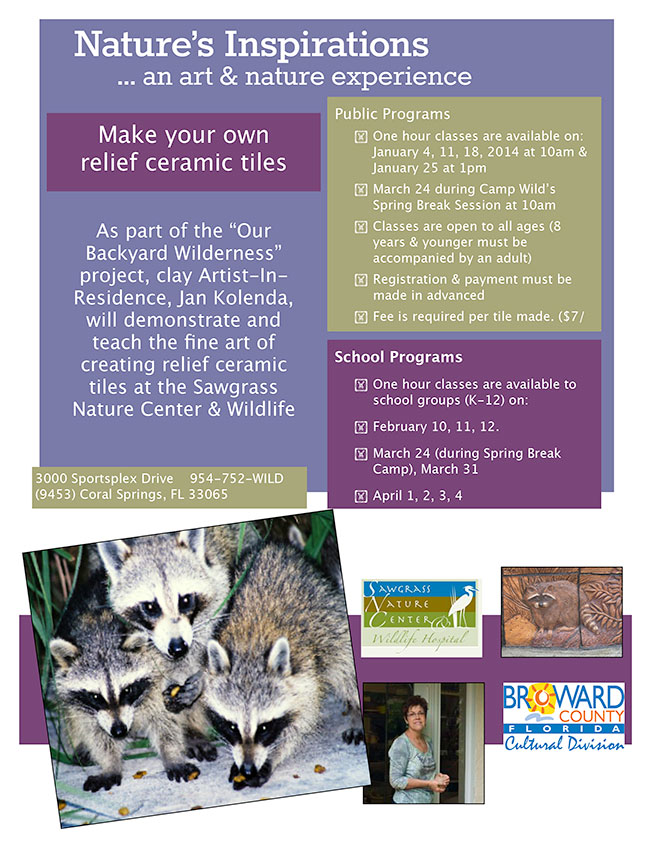 The SAWGRASS NATURE CENTER & WILDLIFE HOSPITAL (SNC) is a private non-profit 501 (c) (3) organization. The Center is located on 5 acres of land in the Sportsplex Park, donated by the City of Coral Springs. The Nature Center is a place where people of all ages can come to observe birds, mammals, reptiles and native plants and learn to appreciate the beauty of nature in South Florida.
Download the SNC presentation here.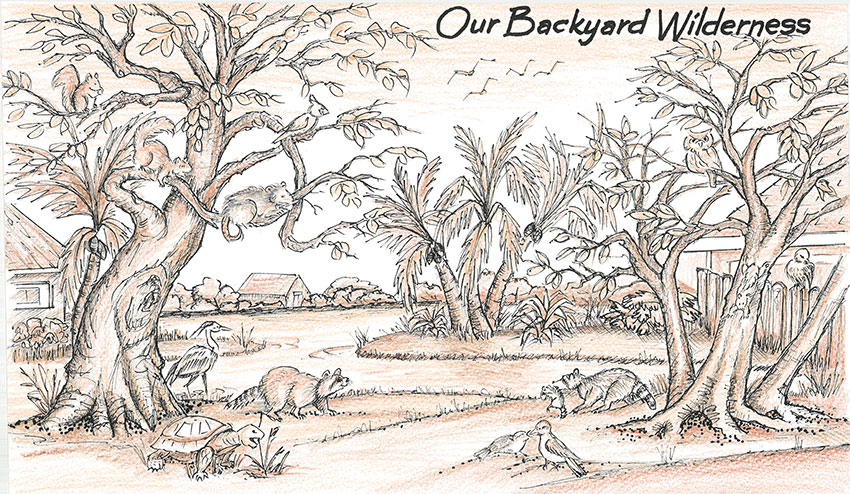 Our Backyard Wilderness
This relief ceramic tile mural depicts a vista that could be seen while looking out in our backyard or from countless viewpoints throughout Broward County.
I imagined tropical trees, plants, canals, lakes, roads and houses typical to South Florida. On closer observation, I have depicted birds, raccoons, opossums, squirrels and tortoises' enjoying this outdoor habitat. We share our outdoor space with these creatures and countless others. Because of our close proximity to wildlife their lives are put at risk daily.
It is my hope that my mural brings to the viewer an appreciation for the richness of the natural life that surrounds us. I also wish to create an awareness of our responsibility to protect our natural spaces and the animals that share it with us.
"The greatness of a nation and it's moral progress, can be judged by the way it's animals are treated"
Mahatma Gandhi
"Our task must be to free ourselves by widening our circle of compassion to embrace all living creatures and the whole of nature and its beauty"
Albert Einstein